Tying Wire
Two small coil tie wire
Tie wire, also called wire tie, tying wire.
Tie Wire is used for bind together items like pipes, rods, and cables, also suitable for tying bar and mesh. Used to secure rebar in place or tie several rebars together before concrete is poured.
Features:
- Precise dimension
- Longer functional life
- Corrosion resistant
Supplied Forms: Cut wire, spooled wire, coil wire.
Finishes: Annealed, galvanized, coated.
304 Type Stainless Steel Tie Wire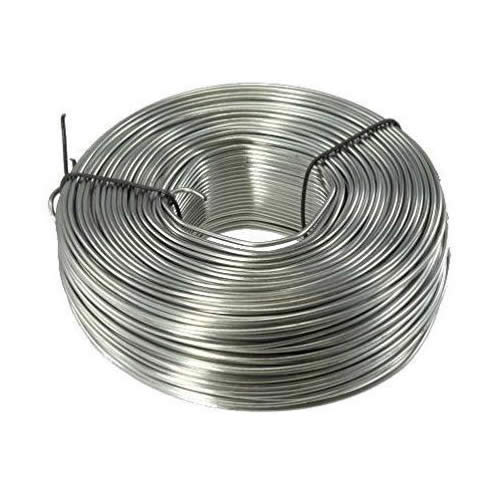 3.5 lb. Coil 16-Gauge Stainless Steel Tie Wire. 
Copper Tie Wire
Copper Clad 3.5 lb Coil of 16 Gauge Tie Wire. 336 ft
Pre-cut Black Annealed Tie Wire
Pre-cut Black Tie Wire is supplied in pre-cut lengths of 290 and 355 mm.
Galvanized Tie Wire
Hot Dipped Galvanized Tie Wire
| | |
| --- | --- |
| Finish | Gauge |
| Black Annealed | 16-1/2 |
| Black Annealed | 16 |
| Black Annealed | 15 |
| Galvanized | 16-1/2 |
| Galvanized | 16 |
| Hot Dipped Galvanized | 18 |
| Hot Dipped Galvanized | 16-1/2 |
| Hot Dipped Galvanized | 16 |
| PVC Coated | 16-1/2 |
| PVC Coated | 16 |
Galvanized Steel Mesh, Cloth and Netting Products
Metal Galvanized Mesh Fence
Wire Accessories