Galvanised Steel Wire, Coil Wire and Spool Wire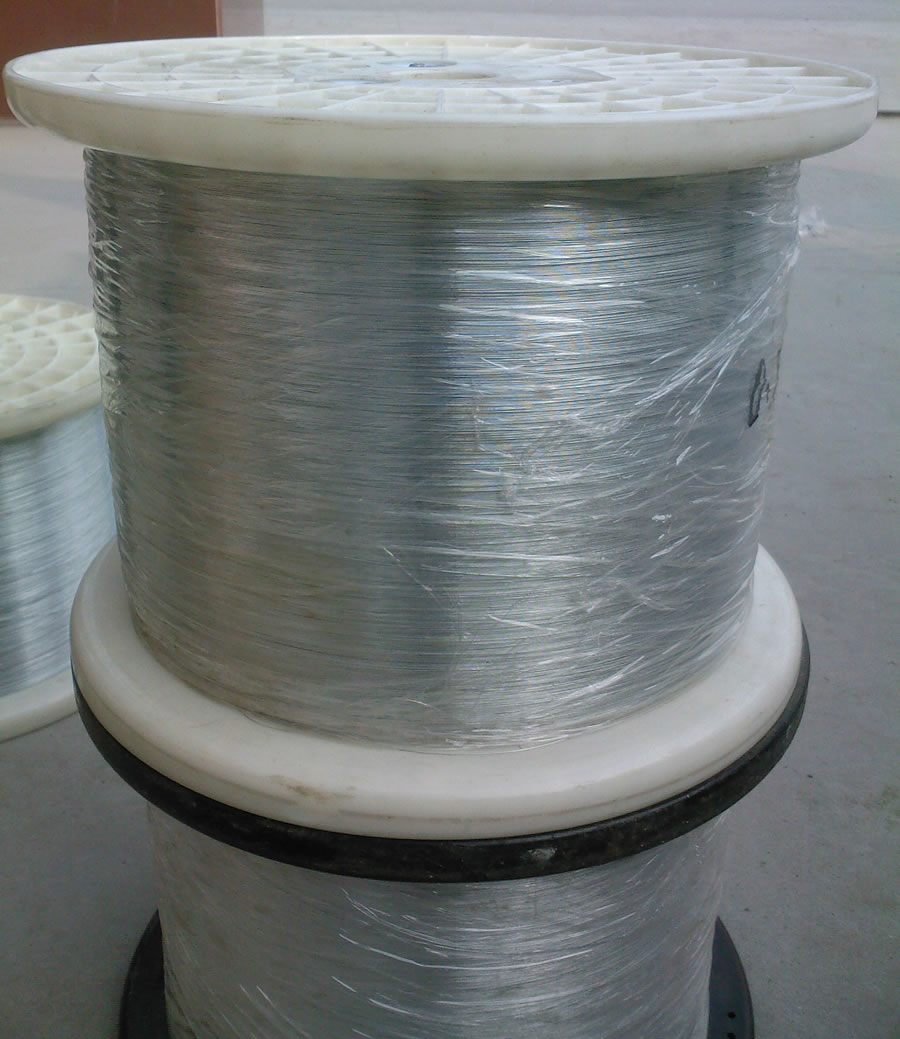 Galvanized Steel Spool Wire
Galvanised wire also called galvanized wire, galvanised iron wire. Galvanised wire is a metal composite material that is made with superior low carbon steel or high carbon steel wire rod, though wire drawing, annealing, acid cleaning and galvanizing processes. With the features of being economical, soft, clean, easy to bind, the galvanised iron wire becomes the ideal building material in the World.
Low carbon steel galvanised wire: Made of wire material types including SAE1006, SAE1008, SAE1010, Q195, Q235, C45, C50, C55, C60, C65, etc.
High carbon galvanised steel wire: 45#, 60#, 65#, 70#, 42A, 62A, 72A, 72B, 82B, T9A, 65Mn
Ganvanised steel wire can be divided into two categories:
- electro galvanized iron wire 8#---38#(3.8mm,0.15mm)
- hot dipped galvanized iron wire 8# --36#(3.8mm,0.19mm)

Galvanized steel wire features:
The surface is smooth, bright and clean, there is no crack. The zinc coating is uniform, and has strong adhesion to the inner wire. The finished wire has good corrosion resistance and lasting strength, excellent toughness and elasticity.
Galvanised Steel Wire is mainly used for cultivation in greenhouses, cotton packing, farms, springs and wire rope manufacturing.
Galvanised Wire Packing: Spool or Coil.
- Wrapped with plastic cloth inside, plastic woven bag outside .
- Wrapped with plastic cloth inside, plastic hessian cloth outside,
- Specific packaging requests are also accommodated.
Hot Dipped Galvanised Wire
8# --36#(3.8mm,0.19mm)
Electro Galvanised Wire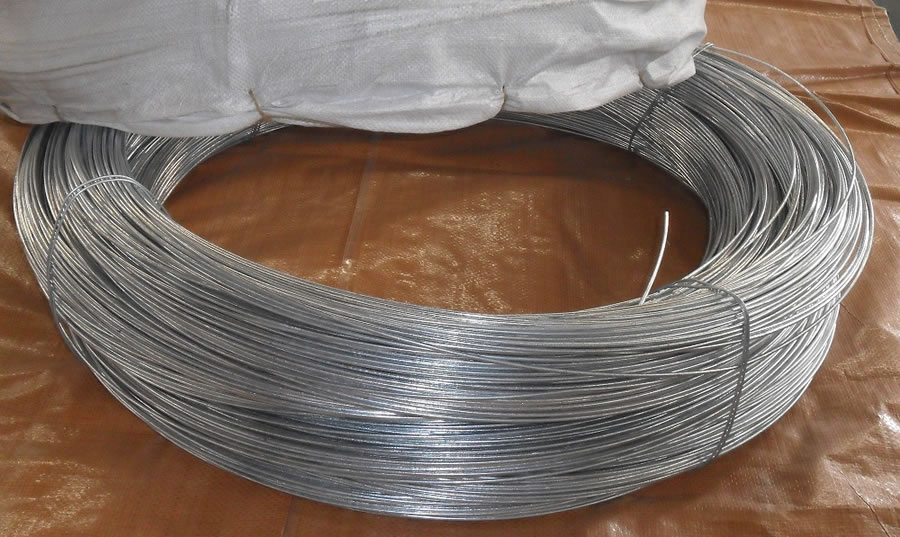 8#---38#(3.8mm,0.15mm)
Specifications of Galvanised Wire
| | | | | |
| --- | --- | --- | --- | --- |
| Gauge | SWG in mm | BWG in mm | metric mm | Common weight/coil  |
| 8 # | 4.06 | 4.19 | 4.00 | 50-100kgs |
| 10# | 3.25 | 3.40 | 3.50 | 50-100kgs |
| 12# | 2.64 | 2.77 | 2.80 | 50-100kgs |
| 14# | 2.03 | 2.11 | — | 50-100kgs |
| 16# | 1.63 | 1.65 | 1.65 | 50-100kgs |
| 18# | 1.22 | 1.25 | 1.20 | 5-25kgs |
| 20# | 0.91 | 0.89 | 0.90 | 5-25kgs |
| 21# | 0.81 | 0.813 | 0.80 | 5-25kgs |
| 22# | 0.71 | 0.711 | 0.70 | 5-25kgs |
Nominal Diameter
Tensile Strength
Stress at 1% Elongation
Twist
Elongation
Standard
mm
Mpa
Mpa
Times/360°C
Lo=250mm
As per GB, EN, IEC, JIS, ASTM standard, as well as customer's request
1.24-2.25
≥1340
≥1170
≥18
≥3%
2.25-2.75
≥1310
≥1140
≥16
≥3%
2.75-3.00
≥1310
≥1140
≥16
≥3.5%
3.00-3.50
≥1290
≥1100
≥14
≥3.5%
3.50-4.25
≥1290
≥1100
≥12
≥4%
4.25-4.75
≥1290
≥1100
≥12
≥4%
4.75-5.50
≥1290
≥1100
≥12
≥4%
Galvanized Steel Mesh, Cloth and Netting Products
Metal Galvanized Mesh Fence
Wire Accessories